Average rating:
15 reviews
Mar 27, 2017
Reviews on our Customer Service

"Efficiency and super service set Homebuilders Hardware apart from the competition!"
"Buy with confidence, as advertised and better than any on-line retailer and faster."
"Super honest dealer Thank you"
"Best hinges you can get at any price. Professional service. Best of the Best."
"Excellent customer service. Highly recommend."
"Can't say enough about these guys @HH - Great customer service and outstanding products"
"Professional, excellent customer relations -- items sold are outstanding quality"
"Great quality, actual shipping charge lower than estimate! super service, ordering more."
"thanks for the info before ordering - it really helped"
"High quality item, quick ship, polite service, thanks"
"Sometimes you do get more than you pay for!"
"Return Buyer here...Quality Merchandise...Great Service.."
"Best of the best! Awesome communication . Homebuilders Hardware is SUPER."
"Courteous, Professional and fast delivery. Thank you!"
"Excellent quality!! Made change in order with no problem. Thanks!!!!"
"Never a question. Absolutely always what I need and quick. Thank you."

Mar 27, 2017
Happy Customers!

"Excellent hardware, beautifully finished, at a great price; quick shipping. WOW!"
"Second time ordering. Lightning fast delivery. Gorgeous hinge. Great deal."
"Looked EVERYWHERE for something of this quality before I found Homebuilders Hardware!
"I'm thrilled with the hinges. Their quality is top notch and I'm very pleased."
"That was the fastest delivery I have ever witnessed. Perfect product. thank you."
"A very beautiful set of hinges, I love good hardware, and this looks great"
" High Quality and a great price- Thank you!"
"Absolutely fantastic quality!"
"Excellent quality for the price, my second order, added to favorites list"
"excellent quality, fast delivery, will definitely enhance old home restoration"
"Great product and the worlds quickest ship time! We order often & they're perfect."
"Very pleased with the product and received my order quickly"
"These hinges were first class quality and excellent , Super honest dealer Thank you"
"Very, very fast. Good product and a good deal, did a lot of comparative shopping"
"just as described!! Can't wait to get them installed!"
"Thanks! Great Product saved a ton!!!"
"Quality superb, best price, good communication, very satisfied."
"A+ Better than anything you can buy in a store by far!"
"Excellent item. Can't figure out why ***** isn't offering items like this."
"At that price, the quality exceeded what I expected"
"Really heavy duty quality, but good looking. Very smooth in operation."
"Just arrived today. Beautiful items. Very satisfied. Great service. Many thanks."
" WOW!!!! Exceeded expectation on quality!! Lightning fast shipment BONUS!!"
"Better than Advertised!! - will be back"
"I just ordered 9 more. Guess that says it all."
Mar 27, 2017
Satisfied Hinge Purchasers!

"I purchased this product to use in an entryway heavy door. The hinges exceeded all expectations. They are durable, precisely machined, and the finish is flawless. I will never have to replace dull, worn hinges again."
"If you want a quality hinge this is the one for you!"
"very well made hinges, quick shipping, all around great experience"
" Smooth as silk! Love my new hinges"
"Excellent, fast shipping and hinges are the best I've seen Thank You"
"Second batch of hinges I've bought here... you won't find many better."
" Can't believe the quick delivery and beautiful hinges."
"Well packed and promptly shipped. This hinge is beautifully made. A work of art."
" These hinges are very nice and robust. Better than I expected. Glad I got them"
"These are some great hinges... would be a great buy at twice the price."
"The real deal!! As described, high quality hinges. Thank you!"
"thank you so much, I love the hinges - to die for!!!"
"excellent transaction, hinges even better than I expected!"

Mar 27, 2017
Better Than Baldwin!

"Thank you. Perfect. Better than Baldwin!"
"Item as described. Good price compared to Baldwin"
"The nicest hinges I have ever seen. Definitely high end quality, like Baldwin."
"Really great quality item, better than Baldwin Brass In My Humble Opinion"
"Baldwin quality at 1/3 the price. Fast ship, well packed. HomebuildersHardware = Great people"

Mar 27, 2017
James P. - Augusta, GA

"Very nice to deal with, highly recommend this product". "Thanks!!!"
Mar 27, 2017
Eckstrom WoodWorks - Honolulu, HI

"Just as described. Received in a timely manner and saved me $500"
Mar 27, 2017
Jeffrey R. F. - Bridgeton, NJ

"In renovating the master bath of a 100-year-old Craftsman Style house, I replaced the 3/8 thick center plywood panel of the door with 3/8 frosted glass putting the resulting 85 pound door in need of increased hinge capacity. Your 3 1/2 inch ball bearing hinges fulfilled the need nicely. Nice touch too, that I could get them in satin nickel with matching screws provided.Regards,"
Mar 27, 2017
Kerry M M. - Dripping Springs, TX

"Wicked quick shipping, very high quality hinges"
Mar 27, 2017
Lorren H. - Ithaca, NY

"Shipped VERY quickly, and product is amazing, Great seller!"
Mar 27, 2017
Ed L. - Stuart, FL

"Good quality hinges, I've bought several times from them."
Sign up for Emails!
Get updates of our latest products and news sent right to your inbox.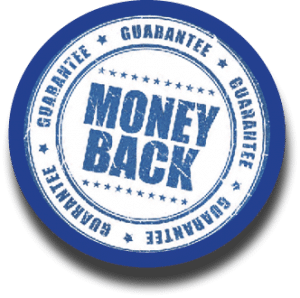 Quality Door Hardware GUARANTEED!